Taking board papers and meetings digital requires more than email and PDF. Board Intelligence brings a modern approach that adds clear value to your reporting process and makes your meetings easy — it's the board portal provider of choice in Apex's single-source solution. We have partnered with the Board Intelligence platform to bring you market-leading virtual board collaboration tools with the highest grades of security.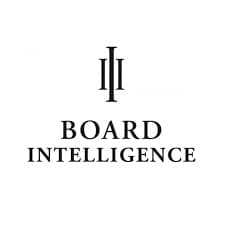 Board Intelligence is a leading enterprise board management software that transforms the preparation, review and content of board packs. Board Intelligence focuses on board agendas and improves the structure and content of board information for smarter and faster decision making.
You can make notes throughout your pack with a range of annotation options (text, highlight, draw and sticky notes). This commentary can then be shared with fellow Board members ahead of a meeting.
Easily navigate to your required pack – whether current or historic. There is no limit to the number of files that can be stored.
The global search function allows you to search not only in your current pack but also your entire library.
Board packs are always changing and while using the app you can be sure that you are viewing the latest version of the document.
Packs are downloaded to your device so you can work seamlessly while traveling in and out of connection.
With an interactive agenda, you can navigate through your Board Pack quickly and easily. Jump to a specific section of your Agenda, scroll to a table using the carousel or simply type in the page number you require.