Our business is unique in its ability to reach globally, service locally and provide cross-jurisdictional services. With our clients at the heart of everything we do, our hard working team has successfully delivered on an unprecedented growth and transformation journey and we are now represented by nearly 10,000 employees across over 50 offices worldwide.
Our single-source solution enables us to deliver an extensive range of services across the full value chain, to asset managers, capital markets, corporates and family offices. We have continually improved and evolved our capabilities to offer the broadest range of services in the industry; including fund services, digital onboarding and bank accounts, depositary, custody, super ManCo services, business services including HR and Payroll and a pioneering ESG Ratings and Advisory services for private markets. These services are tailored to each client and delivered at both a Group level and via our specialist subsidiary brands.
99

%

Client retention rate
European Depositary Bank ("EDB"), founded in 1973, facilitates banking, depositary and custody solutions for the Apex Group. As part of Apex, EDB is one of the largest providers of depositary services in Europe for regulated UCITS and alternative funds.
Visit EDB

Digital Banking Platform
Digital Onboarding
Banking Services - Brokerage, FX, Cash Management and Financing Solutions
Full Depositary and Depositary Lite
Global Custody
Our subsidiary FundRock is a UCITS Management Company and AIFM with a long heritage in fund governance refined over 80 years. FundRock offers fully comprehensive, independent and cost effective Management Company, AIFM and ACD solutions for European based funds.
Visit FundRock

Super ManCo holding UCITS & AIFM licenses.
Risk Management.
Oversight.
Compliance.
Global Distribution Support.
UCITS and AIF directors.
KIID Protection services.
LRI was founded in Luxembourg in 1988. As part of the Apex Group, LRI acts as a Super ManCo and holds licenses both as an AIFM and as a management company for UCITS in Germany and Luxembourg.
Visit LRI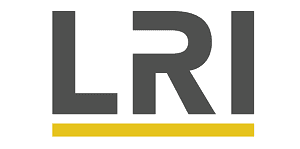 Super ManCo holding UCITS & AIFM licences
Risk Management and valuation
Portfolio Management
Securitisation platform services
Our proprietary SaaS platform, Profilir, is a revolutionary digital engagement platform specifically created to facilitate frictionless connections between Investors, Asset Managers and Companies – making interactions instant, efficient, meaningful and productive.
Visit Profilir
Unique Digital Communication Channel 
Frictionless Connections between Investors & Asset Managers
Videos & Podcast Sharing
Create private rooms for specific group