← Back to Insights
Taking Stock: Halfway through 2022
We were delighted to welcome five new members to our Executive Committee in the first half of the year further strengthening our focus and attention on the Group's strategic priorities as we become a business of over 10,000 employees servicing $2.75trn of assets in the coming months.
Apex is transforming the industry to offer an innovative single-source solution to better support our clients with cost, time and resource efficiencies. Published earlier this year, Forrester Consulting's Total Economic Impact (TEI) report found that clients of Apex Group's single-source solution achieved a return on investment of 105% and cost benefits of $5.39m, with a net present value of $2.75m over a three-year period.
Here, our new Executive Committee members and colleagues share their reflections on the first half of the year predictions for the trends and drivers that will shape the second half of 2022.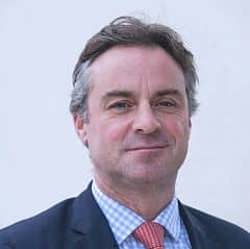 Peter Hughes, Founder & CEO, Apex Group
In the first half of 2022, we have continued to make strategic acquisitions of businesses in New Zealand, Australia, India, the US, South Africa and the UK, in line with our fundamental objectives of expanding our product suite, adding new technology solutions and servicing more geographies for our clients. These acquisitions continue to complement our organic growth momentum.
Despite the exponential growth of our business to become one of the largest independent service providers, we're determined not to become complacent. I have built and led the business on the principle that we can "do it better" and we're still hungry for change and committed to being at the forefront of innovation and evolution in all areas of financial services. With this in mind, we launched the 2022 FS Disruptor Forum to empower and inspire financial services leaders, enabling decision-makers to share their challenges and solutions, and fostering an environment of collaboration for a more sustainable and agile future for the sector.
We're looking both inward to our own business and outwards to the societies we operate in to promote the important principles we believe in, including gender equity, social mobility and education for all. We launched the internal Women's Accelerator Program and externally are supporting the innovative Greater Share platform and have fired the starting pistol on a sustainability partnership with champion triathlete, Flora Duffy, DBE.
From a personal perspective, in the first half of the 2022 we made one of the most important announcements as a company: that we are leading the financial services industry by offsetting our lifetime of carbon emissions, becoming a carbon neutral business. With our global platform we feel we have a responsibility to do the right thing and we therefore continually strive to be a responsible corporate citizen, focused on making a difference to our people, our planet and our society. We are committed to positive change and being a force for good in both the way we conduct business, and by setting an example. In the second half of the year and beyond, we will continue to improve our ESG credentials across our operations and in the way we do business.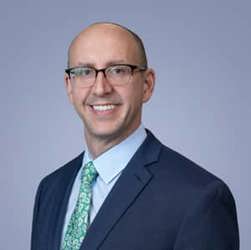 Georges Archibald, Chief Innovation Officer & Regional Head of North America
Private market assets continue to evolve and become more accessible with greater transparency and better access to information for investors. The two key themes that have had a place in most every strategic discussion about what the landscape will look like in the coming years are data and digital. These two inter-related principals are cornerstones to private markets democratization – and my new role as Apex's first ever Chief Innovation Officer - because they allow for more certainty around ascribing value.
Data is everywhere in different forms, both structured and unstructured. Computing power has now allowed for us to ingest vast amounts of data in ways that were not previously possible. Examples now include tools like the ubiquitous adoption of APIs where data is moved across environments efficiently, and Machine Learning and Natural Language Processing allowing for better benchmarking and relative private market opportunity analysis.
Digital advancements mean that data can now be credentialized and anchored on blockchains. With the advent of these DeFi and blockchain finance tools assets can now be validated, ascribed a value, tokenized, and traded in native digital form. Our analog world is now being actively displaced with more frequent and better access to data in shared environments, delivering benefits we haven't yet fully realized - balance sheet treatment, liquidity, smart contracts, distribution, democratization to name but a handful.
So, what does the future hold? We can say with certainty that we will all have access to better and more frequent information allowing for access and better decision making. At Apex we are looking towards the future and investing in these new tools today.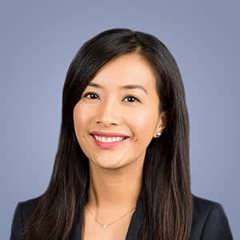 Elaine Chim, Global Head of Product – Closed-Ended Funds
Volatile markets, upward pressure on interest rates, geopolitical instability and ongoing disruptions from global pandemic have resulted in allocators turning to credit strategies in order to achieve their targets. In addition, at the start of 2022, the industry was sitting on a significant amount of dry powder that needed to be deployed and we have seen strong leveraged buyout activity, driving demand for our capital markets and escrow solutions.
There continues to be strong momentum for managers to evaluate the effects of investing in the environmental and social context, particularly when it comes to climate change. However, it is surprising that there are still mangers who have not yet considered what long-term effects particular investments will have. We see that there is still much to do in this space and an opportunity exists for service providers like us to help close that gap.
Digital technology will continue to transform the private equity industry in the second half of 2022. For example, Artificial Intelligence ("AI") tools, facilitate the ingestion of masses of data for deal evaluation and due diligence. AI and other deep learning tech can simplify and accelerate processes for PE mangers. Digital technology is also playing a key part in minimising the need for traditional manual, paper-based processes. For the forward-thinking PE manager, they will leveraging their partnerships with service providers such as Apex, to access the latest technologies and tools without adding any headcount to their business.
There was an uptick in GP-led secondary transactions in 2021 and this is expected to continue in 2022. These transactions are becoming more commonplace as GPs see this as an alternative to traditional exit strategies creating secondary opportunities for secondary buyers.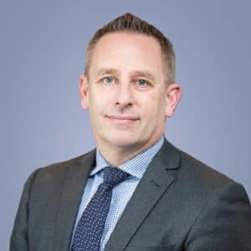 Jeff Pamplin, Global Head of Operations
The first half of this year has been exciting and challenging in equal measure. As we grapple with the "Great Return to Office" and how we get our teams to develop new relationships and sustain our client service levels to the highest standards, we have seen continuous growth by existing clients and new clients alike.
Our global operating model continues to evolve to support our multi layered single source solution, crossing all geographic borders and embracing continuous improvements with our teams focusing on processes and procedures as the core of our client focused mindset.
New acquisitions are bedding into our service model, each bringing new opportunities and ideas, along with industry leading experts not our already robust global team. Our operating model has developed in all locations, with our Global Service Centers doubling in size in the first half of this year. As we look to the remainder of 2022, we are excited by the opportunities ahead – at Apex Group those opportunities are always unique.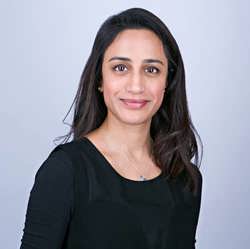 Vikita Patel, Chief Human Resources Officer and Executive Committee member since 2021
As we transition out of the pandemic restrictions in most of our locations, hybrid working has come to the forefront. It is now an intrinsic part of the employer value proposition for both current and prospective employees.  Furthermore, competition for talent has led us to think differently about how we fill critical roles– with a much greater focus on internal mobility than we have seen at Apex before. We were excited to launch the JUMP program in the first half of the year which provides opportunities for our existing talented workforce to be globally mobile and relocate to where we need their skills the most. We have now seen over 100 current employees offered new roles in a different locations – thereby diversifying their career opportunities, aiding retention and transferring talent to new jurisdictions.
We are seeing a number of macroeconomic trends reshaping the world of work. Whilst many expected there to be an impact on the jobs market post-Brexit and post-pandemic, few had quite appreciated the extent of the impact. In the UK, job vacancies are outpacing unemployment for the first time, and this has impacted both the cost and time to hire from the external market and therefore the HR function is at the forefront of addressing this with business leaders to reduce bottom line impact. The need for effective talent acquisition and creative talent sourcing strategies are critical.  With lessons learnt post-pandemic, AI and technology will play an even more important role in future HR strategy, allowing us to automate processes, and have access to data to help drive business decision-making.
We are very excited for the second half of the year, when we will be welcoming new colleagues across the globe following the integration of a number of transformative acquisitions, bringing our global headcount to over 10,000 employees. HR will play a key role in these integrations, with our global reach and connected operating model opening more development, learning and career opportunities and paths for progression than ever before for new members of the Apex Group.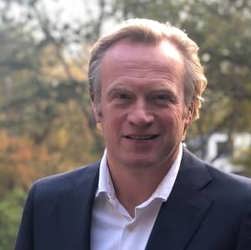 HP Van Asselt, Head Strategic Development – Corporate Services
The first half of 2022 has been busier than ever for our Corporate Solutions business. As many restrictions imposed during the pandemic began lifting, our clients are now re-igniting their growth ambitions, including plans for international expansion. As such, we've seen particularly high demand for our turnkey business expansion service (BASE) as business leaders return to international growth and need support to navigate cross border regulatory requirements, local jurisdictional complexity and noncompliance risks.
Another 'hotspot' has been for Escrow Solutions as M&A activity picks up. According to Refinitiv data, high levels of corporate M&A activity have continued into this year, with more than $1trn of M&A taking place during the first quarter of the year. Given ongoing uncertainty and volatility in global markets, third-party Escrow providers are increasingly being called on to mitigate risk for both buyers and sellers by holding assets or funds until a deal is completed.
In a complex and uncertain economic and geopolitical environment, now more than ever, clients are looking for partners that can help them to simplify their operations, control costs, reduce risk and help them to achieve their growth objectives. In this respect we have seen increased consolidation for corporate management and accounting services amongst our existing clients. Their main driver is to achieve efficiencies through the automation and reporting capabilities that Apex offers, as a trusted partner that is also able to meet their fund accounting and financial services needs.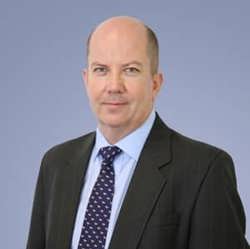 Martin Smith, Global Head of Product – Open-Ended Funds
2022 is off to an exciting start: I began 2021 at Mainstream Group and following the acquisition by Apex I am now writing as part of Apex's ExCo where we are able to offer our clients the benefits of Apex's global footprint, local experts and broad product and service offering.
From a macroeconomic viewpoint, whilst we anticipated a slow return to normal as many countries begin to emerge from the pandemic, the volatility of the markets, uncertainty surrounding inflation and ongoing supply chain challenges have surprised on the downside. While our clients are hoping for the best, they are making contingency plans for continued economic shocks.
At Apex, we're committed to a flexible hybrid working model and are enjoying the benefits of returning to the office including greater communication and collaboration, as well as opportunities for more face-to-face interaction. However, mobility of the workforce and restraints on resource availability continue to be a global problem. Historically, workforces have moved with demand but developed economies are now experiencing consistent limitations on workforce availability across the globe.
In the second half of the year, clients will be placing priority on enhancing the investor experience, particularly when it comes to onboarding and availability of data and reporting. Increasingly, managers are launching both closed and open-ended fund and products, meeting investor demand for solutions to liquidity constraints in a volatile market. Managers are looking for partners who can service both of these structures, across the value chain from a single source. We expect the competitive landscape to continue to consolidate in 2022 as providers seek to achieve greater scale and depth of product offering.
Contact us to find out more about our services.