Our exclusive financial solutions partnership with SailGP represents a powerful cross-industry dedication to people and planet.
With a shared ethos of innovation, purpose, sustainability, and impact, joining forces with SailGP has created opportunities to drive and influence global sustainability and environmental initiatives.
On the strength of our united commitment to lead by example when it comes to ESG and sustainability, we're supporting SailGP's ground-breaking Impact League - sport's first podium for the planet. What's more, we're bringing our change-making Women's Accelerator Program into the world of sports, accentuating our strong focus on women's empowerment on a global scale.
Our powerful partnership intends to transform business and sport, pave the way for a more inclusive future and leave a legacy we can be proud of.
A revolutionary partnership for women's progression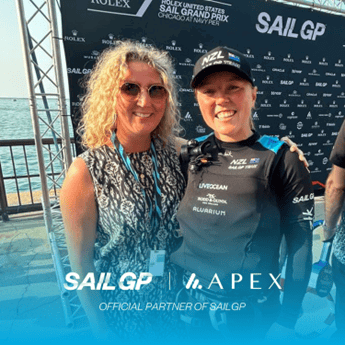 Driving equity for female progression isn't only a challenge for the financial services industry; the sports industry also faces similar barriers. SailGP has set its sights on creating an inclusive sporting championship with gender equity at its heart - an ambition we wholeheartedly endorse.
Our Women's Accelerator Program was created to break down gender-related barriers and, when we first launched the program within our business, we saw 50% of our participants progress within their careers. Working with the SailGP team, we will be rolling out our Women's Accelerator program to help them drive gender equality too.
Our partnership is built on these shared goals:
Empowering women
Diversity and inclusion
Breaking boundaries
Amplifying impact
The Impact League - SailGP's podium for the planet
SailGP is powered by nature and aims to deliver positive social and environmental impacts by creating a better sport, and a better planet, using the power of sport for good. We admire their ambitious targets, including a 55% reduction in their carbon footprint by 2025 and striving for greater gender equity in sailing.
The Sail GP Impact League, a competition for the teams tracking their positive actions, will help them reach their targets by focussing on these four key areas:
The race to zero waste
Accelerating inclusion
Climate action
Breaking boundaries
In mid-2023, Josh Brunert, our Global Head of ESG Product, was announced as an adjudicator for the SailGP Impact League.
Impact League Adjudicator
Joshua Brunert, our Global Head of ESG Product, was a driving force behind the 2019 launch of our ESG product suite. He has supported the development of a comprehensive range of products – including ESG software, performance benchmarking and expert advisory – that address issues from regulatory reporting to impact investing.
Joshua is therefore an ideal choice to adjudicate the SailGP Impact League; as part of his role, Joshua will oversee a consistent and fair judging process as part of the sport's Podium for the Planet.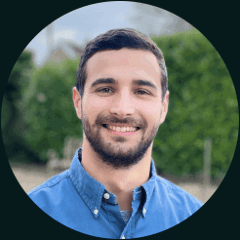 Joshua Brunert
Global Head of ESG Product at Apex group