← Back to Insights
Inclusive future: Picking up the baton
This article was originally published in the November All In - Female Founders in the US VC Ecosystem Pitchbook report.
Female representation is increasing across the industry. While most VC firms have a 50/50 gender split at the lower levels of the business, there is disparity higher up the corporate ladder. With new regulation and a spotlight on equity, equality, diversity, and inclusion, firms are picking up the pace to enhance employer brand and drive positive change for a more inclusive future. As corporate citizens, senior leaders, particularly women, must pick up the baton and share their stories to accelerate change.
In this feature, seven leaders from Apex Group share their experiences and insights.
Q. In your experience, how has the culture surrounding female representation in financial services changed over the past five to 10 years? Do you believe progress is accelerating or decelerating?
Hari: Change has certainly accelerated, with many VC firms under the spotlight in terms of how diverse their business is, particularly at senior levels. Recent findings over a five-year period showed an increase in female representation; however, most firms still saw slow progress. This is particularly across executive directorships, despite studies showing that greater female representation on boards brings carbon reduction and presents a more collaborative approach to leadership. While regulatory change has opened the discussion on female representation, to truly accelerate progress, there needs to be a shift in attitudes away from filling quotas toward solid recognition of what women bring to the table.
Q. Among the female founders/ leadership in your VC clients and vendor space, what factors are top of mind when they think about the next generation of founders and innovators?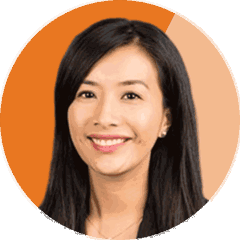 Elaine Chim
Global Head of Closed Products
Elaine: I have had the pleasure of working with a number of inspiring female founders in VC. Kenza Lahlou, founder of Africa-focused VC Outlierz Ventures, saw talent and opportunities but not enough resources and capital for founders to build in that region so she started a fund to re-invent Africa's future. I feel privileged to provide support to women like Kenza as she continues to build a transformative business that is changing the world. In our industry, we have access to cutting-edge technology. Inveniam is one of our strategic partners, and we leverage their decentralized finance (DeFi) data operating system and virtual federated data room to overhaul operational inefficiencies in our clients' processes. Kirsten Evans, Inveniam's Chief Experience Officer, believes that innovation and education are inextricably linked and that we need to promote women in STEM and help the younger generation get access to STEM education. I am excited to see how Kirsten continues to pave the way for innovation and inspire the next generation.
Q. Do you expect the difficult market and fundraising conditions that emerged in 2022 to disproportionately affect female founders?
Valerie: Although various studies show that the pandemic has affected women more than men, the number of women funding companies and fundraising has never been so high. Historically, challenging market factors have pushed more women than men to leave the corporate world, and some of these women then chose to become entrepreneurs. Between 2019 and 2021, the number of female founders grew approximately 15% more than the number of male founders worldwide. Access to capital and funding for these women is neither more nor less challenging than for men founders as, in such a competitive market, investors favor businesses fitting criteria that apply regardless of founder gender.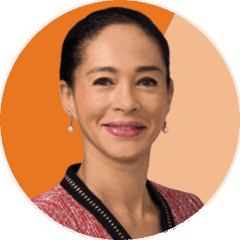 Valerie Mantot Groene
Regional Head – ASEAN
Q. Are the firms you work with updating their recruitment efforts or best practices to facilitate greater female representation from within?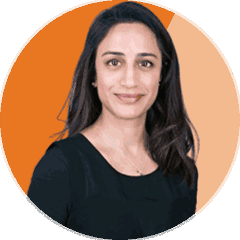 Vikita Patel
Chief Human Resources Officer (Maternity Leave)
Vikita: We are first and foremost an equal-opportunity employer and a merit-based business. Everyone, regardless of race, religion, gender, or sexual orientation, has access to our vacancies and will be nurtured throughout their careers with us. We are looking at tools that will help streamline our recruitment processes so that we can search for a more diverse pool of candidates and make our job postings more inclusive. Once within the business, we use mentoring programs and enhanced training to increase female representation at senior positions in the business. These programs look to educate all managers on removing unconscious bias, as well as specific programs targeted at career development for our female employees.
Q. What factors or initiatives have the greatest impact on improving female representation in your field?
Jing Jing: It is encouraging to see an increasing percentage of female leadership in our industry. However, there is still a lot of work to do. For many women, lack of confidence and support is a barrier to success, which is why our mentoring program and Women's Accelerator Program are so vital. With a community of like-minded individuals and senior leadership backing, women can achieve their full potential. Firms in the industry should also review policies and procedures to make them more equitable. Policies that are more gender-balanced facilitate a fairer split of home-related tasks, including caregiving, which can enable better performance in the workplace. Our SMART Working Policy, for example, has helped employees to balance personal responsibilities while still excelling professionally.
Q. Do you have any personal anecdotes or experiences you would like to share?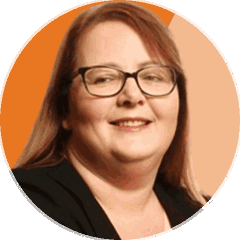 Marie Measures
Chief Digital Information Officer
Marie: Early in my career, I worked across multiple industries, and it was obvious that I was in a minority as a female. During my time as a Senior Consultant, I arrived at an office with two male apprentices. The customer shook their hands and then turned to me and said, "And you must be the apprentice." This was not uncommon at the time. However, moving into financial services, there were more senior female role models, and that helped me to rethink my value to the firm as a working mother. As a senior leader, I've devoted time to working with schools to explain the benefits of having a career in technology, balancing work and family life, and sharing my experiences. It's vital that we pass on our learnings to the next generation to show them that there is a place for women in the corporate world.
Q. What is Apex Group doing to support an inclusive and equitable environment for women as a global financial services provider?
Rosie: The industry trails other sectors when it comes to gender diversity, and with increasing pressure on transparency, companies often look to try to fix the issue by focusing on the most visible problem, the C-suite. This doesn't address the core reasons for there being fewer women at the top, which is ultimately a fundamental issue with mobility and progression.
We took an honest look at our firm and examined the ways in which women were moving, or not moving, through the business. Although we have plenty of women entering our business, they were not moving through the firm in the same way as their male peers. We therefore launched our Women's Accelerator Program, which addresses eroding gender diversity at each rung of the corporate ladder by supporting our female talent in progressing equitably. Our inaugural program welcomed over 50 high-performing women across the business. The program provides a community, additional training, learning and development, and opportunities to hear from female speakers—ultimately with a goal of accelerating their progression. The program is not about quotas or promoting women over men; it's about nurturing our existing female talent and driving equity in progression for long-term sustainable change.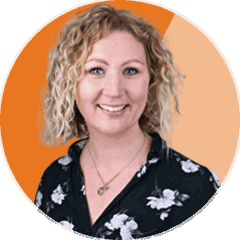 Rosie Guest
Chief Marketing and Communications Officer